Mobile home rentals
Book one of our mobile homes
Camping Rouveyrolle is the destination of choice for a successful family vacation in France. We offer comfortable and spacious mobile homes equipped with all the modern conveniences to guarantee you a pleasant stay. With several categories available, you can choose between luxury, grand luxury and grand comfort, depending on your needs and desires.
Read more
We also have a mobile home for disabled people designed to accommodate 2 people. Each mobile home is equipped with an air conditioning and heating system to ensure optimal comfort, whatever the season. The spacious rooms have ample storage space for your belongings, while the kitchen is equipped with all the appliances you need to prepare your favorite dishes. You can enjoy the living room for relaxing moments with your family, or go out on the covered terrace to enjoy the outdoors.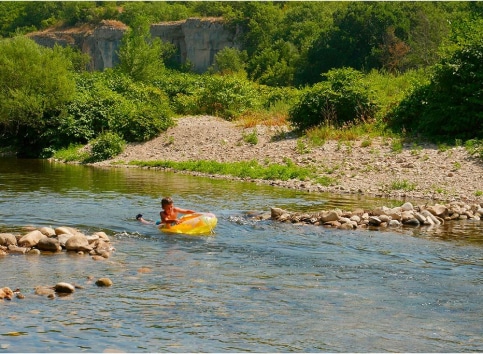 Shaded pitches
Green setting
Our accommodations
The comfort of our rentals
Our shaded sites offer a quiet and green setting for a successful camping experience. You can relax and enjoy the unspoiled natural environment to recharge your batteries and have fun with your family.
Each mobile home can accommodate from 4 to 8 people, depending on the size and category. At Camping Rouveyrolle, you will have access to all the necessary amenities for a pleasant stay.
Read more
We also provide comforters and pillows for all occupied beds. By choosing to spend your family vacation at Camping Rouveyrolle, you will have the opportunity to enjoy an unforgettable vacation experience, close to nature.
You will be able to relax, have fun and reconnect with your loved ones in a quiet and peaceful setting, far from the stress of everyday life. Book your mobile home now for a successful vacation in France.
Natural environment
Well-equipped rentals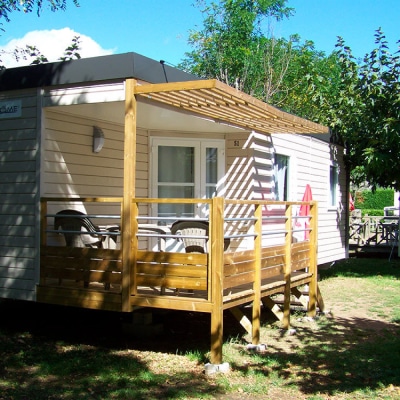 Discover our mobile homes
All our mobile homes are equipped with :
Sofa bed for 2 persons.
1 comforter per bed
1 wooden terrace of 12 m2
1 set of garden furniture
Air conditioning
Equipped kitchen
Coffee maker
Microwave
Refrigerator
4 gas fires & oven
Bathroom with shower and sink
Independent toilet
Mobile home 4/6 pers. PMR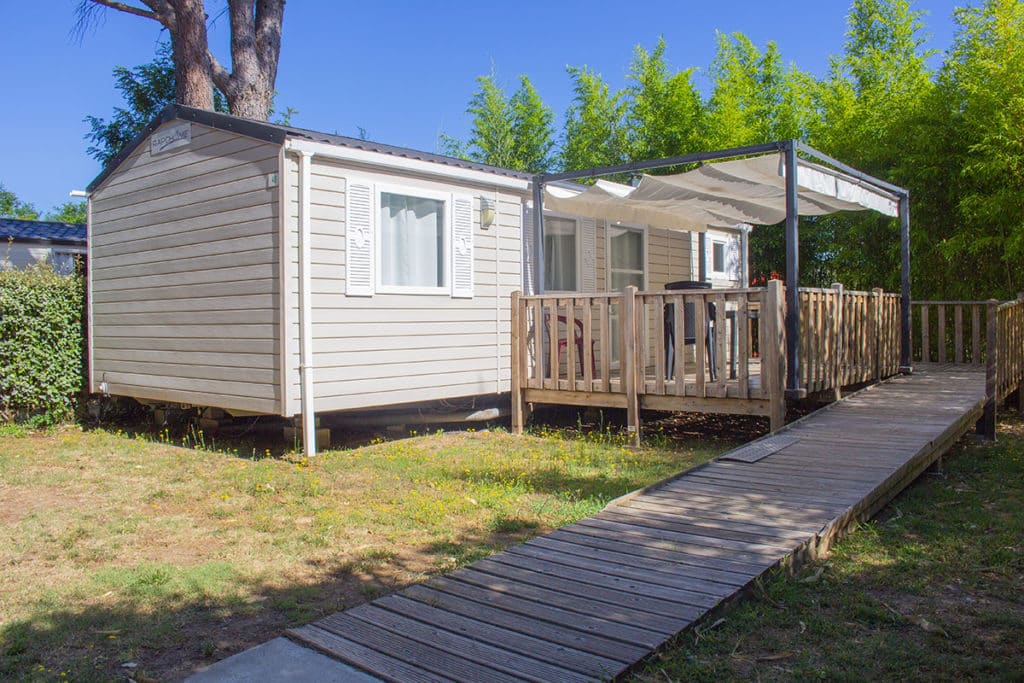 Description & Equipment
38 m2
Ch. 1 : A bed 140×190
Ch. 2 : Two beds 80×190
Mobile home 4/6 pers. Great Comfort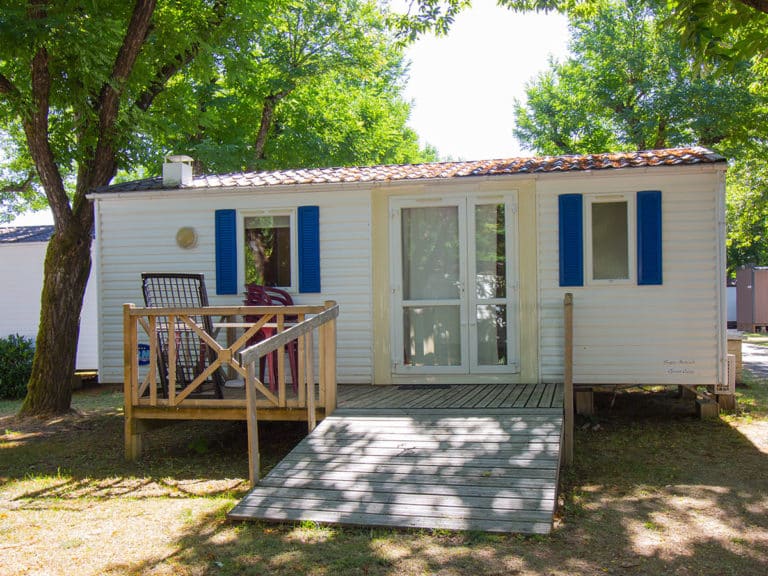 Description & Equipment
28 m2
Ch. 1 : A bed 140×190
Ch. 2 : Two beds 80×190
Mobil-home 6 pers. Great Comfort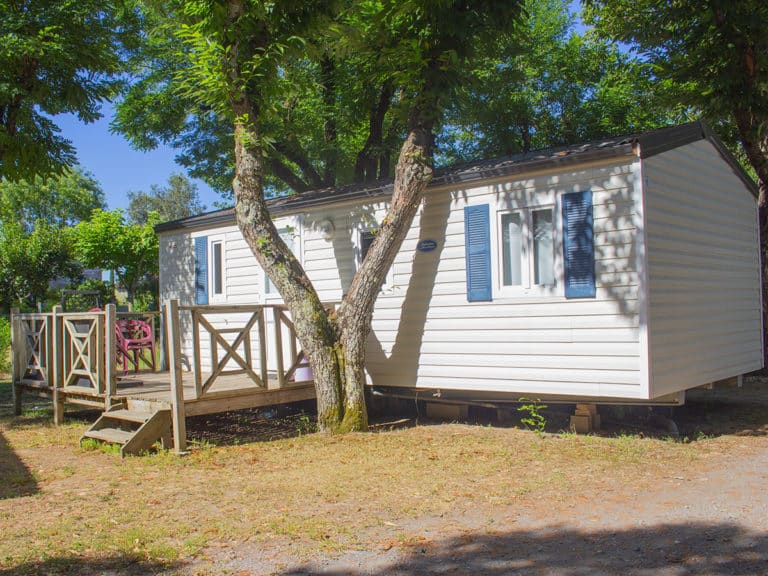 Description & Equipment
31 m2
Ch. 1 : A bed 140×190
Ch. 2 : Two beds 80×190
Ch. 3 : Two beds 80×190
Mobile home 4/6 pers. Luxury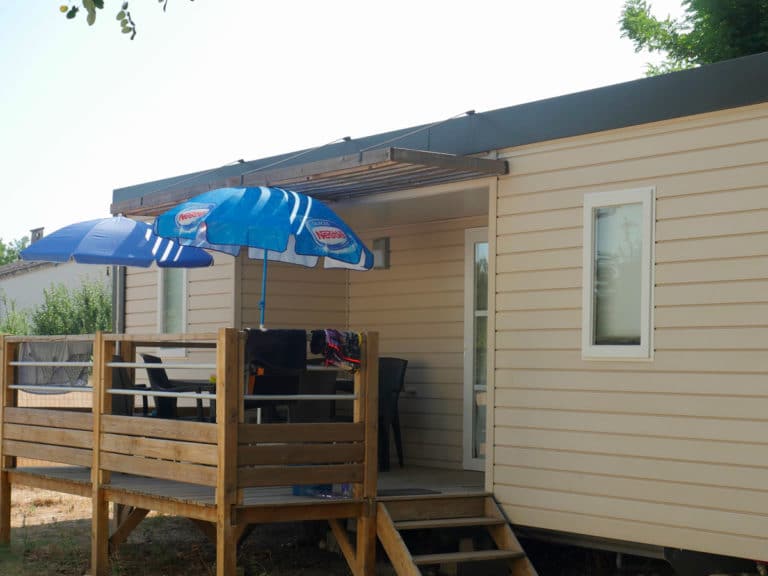 Description & Equipment
31 m2
Ch. 1 : A bed 140×190
Ch. 2 : Two beds 80×190
Mobil-home 6 pers. Luxury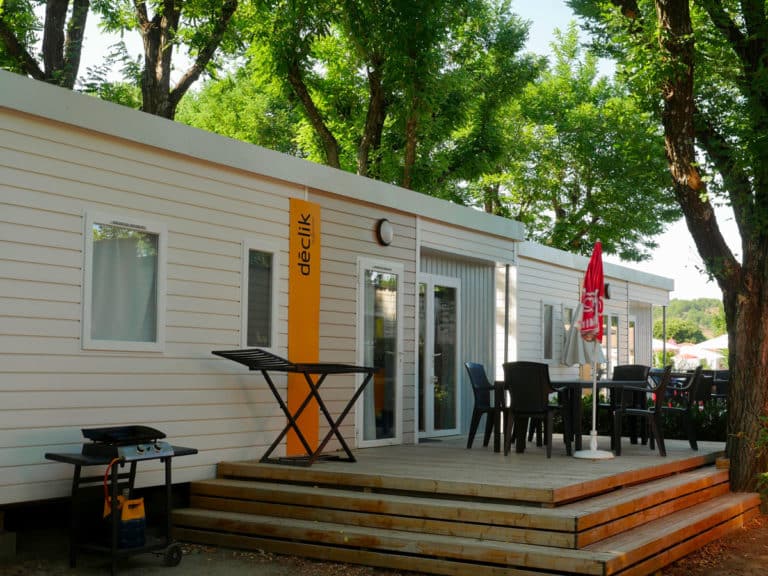 Description & Equipment
31 m2
Ch. 1 : A bed 140×190
Ch. 2 : Two beds 80×190
Ch. 3 : Two beds 80×190
Mobile home 4 pers. Grand Luxe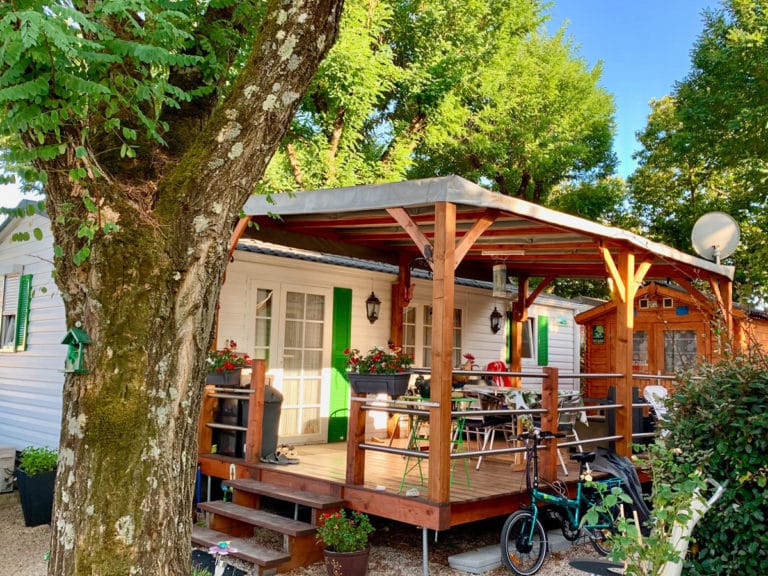 Description & Equipment
38 m2
Ch. 1 : A bed 140×190
Ch. 2 : Two beds 80×190
Mobil-home 6 pers. Grand Luxe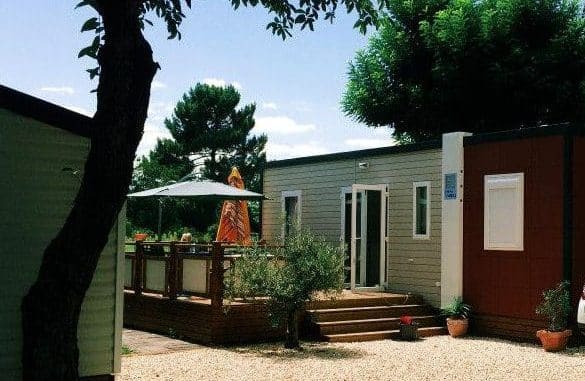 Description & Equipment
38 m2
Ch. 1 : A bed 140×190
Ch. 2 : Two beds 80×190
Ch. 3 : Two beds 80×190